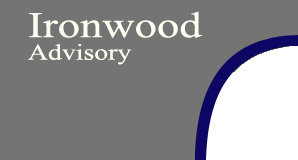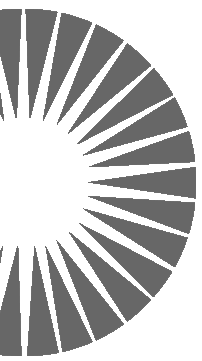 News
Ed Story Presents to the Strategic Research Institute

November 13, 2003 - Conference: Distressed Debt Investing Focus Flamingo Hotel Las Vegas

Rebuilding Opportunities & Dealing in Ugly Ducklings was presented by Mr. Story. The presentation covered

Transition Management
Methods
Industry Specific Problems
Case Studies




Ed Story
---
IRONWOOD ADVISORY, LLC OPENS TAMPA OFFICE

Tampa, Fl., October 28, 2003…. Ironwood Advisory, LLC. announced the expansion of their ooperations into the Tampa Bay area with the opening of the Tampa office. The transition management organization, recognized for its high profile senior executive team, provides specialized business assistance as transition managers. Ironwood Advisory currently has offices in Los Angeles, Palo Alto, Durango, Chicago, New York, Boston and now in Tampa.




Jeff Condon
---
Gene Siciliano publishes book on Finance with McGraw Hill

July 7, 2003 - Author Gene Siciliano's just-published, Finance for Non-financial Managers, (McGraw-Hill Briefcase Books, $14.95, softcover), offers an intelligent solution to a problem endemic to middle managers and small business owners: they don't understand the basic concepts and language of accounting and finance. And in this uncertain economic climate, they must.

These men and women are making financial decisions daily, from budget management to interpreting financial reports to negotiating bank loans...


Gene Siciliano
---
Ed Story Presents to the Institute for International Research

February 25, 2003 - Conference: Distressed Investing Focus on Corporate Restructuring & Investor Opportunities February 24 - 25 2003 W New York Times Square, New York

Workout and Turnarounds: Risks and Rewards was presented by Mr. Story and two guests, Jonathan Landers, Partner Gibson, Dunn & Crutcher, LLP and David S. Miller, Managing Director of Ernst & Young Corporate Finance. The presentation covered

Current Turnaround Environment
Elements of Successful Turnarounds
Turnarounds Step by Step


Ed Story
---
Gene Siciliano publishes with So. Cal. Software Council

February 11, 2002 - More weak companies will fail once an economic recovery has started than will have failed during the preceding downturn.
---
Edward Story chairs presentation to the Turnaround Management Group of the So. Cal. Harvard Business School Association

January 16, 2002 - Edward Story, William Kuehn, Robert Mosier and Kyle Hubner presented to the Harvard Business School Association of Southern California's special interest group for turnaround management. Case Studies were presented with stepwise action plans and lessons learned
---
Edward Story presents to Strategic Research Institute's West Coast Distressed Debt Investing Conference on "How to Sell an Ugly Duckling Company"

November 30, 2001 - In an Ironwood Advisory exclusive presentation Edward Story outlines a road map to finding liquidity for troubled enterprises.
---