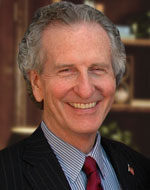 Edward Story
Managing Partner
Los Angeles, California
Edward Story is managing partner and a founder of Ironwood Advisory. He is experienced in operations, strategic planning, product design and development, general management, and sales/marketing responsibilities.
At Santa Clara Health Plan, Ed renegotiated vendor agreements and took Plan spending from $1.25 for each dollar received to $0.95, successfully turning the company around to profitability in less than 90 days.
At Plexus Group Ed was a founding partner. He helped establish two businesses, one in electronic trading, which was eventually bought out by Reuters, and another in trade cost analysis which was more recently bought out by J.P.Morgan.
At the Chicago Stock Exchange Ed took a fledgling business and provided it with national marketplace including both relationships and installations at multiple institutional client locations.
At HMO International, Ed was elected Executive Director in charge of operations for a 600 employee and 60 doctor organization which served 120,000 enrollees via 24 ambulatory medical facilities stretching from San Diego to Santa Barbara, CA.
Ed earned his MBA from Harvard and his Bachelors degree in International Relations from Pomona College. Ed served as an Infantry Officer, in the U.S. Army with tour of duty in Vietnam. Additionally, he is a commercial and instrument-rated multi-engine fixed wing pilot, a seaplane pilot and a licensed helicopter pilot.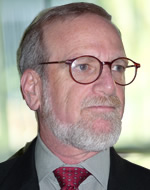 James Cohen
Senior Consultant
Los Angeles, California
Mr Cohen has a diverse business history. For more than 30 years Jim has worked in marketing, promotions, acquisitions and financial planning. A partial list of corporate and private clients would include: Allen & Company, Bekins Family - Bekins Moving & Storage, Bendix/CEC, Campbell- Silver- Cosby, CBS Records , Chrysler Corporation, Disney, EDS Financial/General Motors, Enterprise Rent A Car, Fluor Cooperation, Fox Broadcasting, Bill Hanna - Hanna Barbera, Hughes Aircraft, Iron Mountain, Marsh Insurance – Private Client Services, 3M Media, Northern Trust, Penske Automotive Group, Security Pacific Bank, National Bank and Ted Turner .
As an entrepreneur, he has started several new businesses including: ACH Services, a financial service company that was sold to EDS a division of General Motors. He was also a founder of Liberty National Bank a federally chartered bank in California. Jim was recruited by the Chrysler Corporation to establish an independent company to act as a global dealer distribution network. The company was subsequently sold to Chrysler.
His articles on estate planning have been published in Wall Street Journal, Robb Report, LA Times, Show Boat International and Journal of Estate Planners.
Fundraising for charities has been an enormous part of Jim's life. The expansive list of charitable organizations would include Boy Scouts of America, California Maritime Foundation, Chapman University, Harvard, Hoag Hospital, KOCE Television, US Council on Aging, United States Naval Academy, USC, University of California, (Irvine, Los Angeles, Pomona, San Diego) , CHOC Foundation, National Kidney Foundation and the Newport Nautical Museum.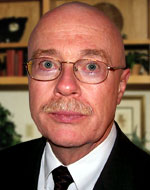 Jeffrey Condon
Senior Consultant
Tampa, Florida
San Francisco, California
Jeffrey Condon is an experienced marketing executive, with more than 25 years of experience in companies ranging from public multinationals to private enterprise , including troubled-company situations. He has been involved with several venture capital firms in raising funds for privately-held companies. He has participated in the corporate development and strategic planning of three technology startups, as well as for a large multinational firm and a foreign-owned firm.
Jeff led marketing, business, and product strategy development at Otelnet, Inc. where he created a strategic partnership for software development with the world's largest wireless carrier. At Intira Corporation, Jeff was responsible for product marketing and development. Jeff was instrumental in Intira's successful IPO filing. Prior to that, Jeff led the marketing of products and solutions for Software AG in their German, Dutch and UK markets. Jeff also had P&L responsibility for an Israeli affiliate and developed partnerships and marketing programs in Japan, Hong Kong, Taiwan, and South Korea.
Mr. Condon has earned a Masters of Education from State College at Worcester, MA and a bachelors degree at the University of Massachusetts in Amherst. He is also certified by the Software Engineering Institute of Carnegie Mellon.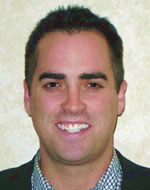 Sean Costello
Consultant
Los Angeles, California
Sean Costello is a senior financial and operational executive with strong experience in financial consulting, strategic planning, and business process re-engineering. Through his work as a Wall Street investment banker and management consultant, Mr. Costello has gained a broad range of skills within the financial world.
At Morgan Stanley and Lehman Brothers, Mr. Costello worked in the Healthcare Equity Research departments covering the HMO (Health Maintenance Organization) and PPM (Physician Practice Management) industries. In this capacity, Sean followed some of the nation's largest healthcare companies (e.g. United Healthcare, Aetna), analyzed and assessed their financial performances and offered in-depth investment advice to institutional investors.
As a management consultant, Mr. Costello worked with the Walt Disney Company on a large scale modeling project that brought together a number of disparate data systems and allowed better tracking and improvement upon labor costs. In addition, Mr. Costello has also worked for a number of start-up companies (ranging from Internet firms to feature film companies) where he has shaped their strategic plans, financial structures, and organizational compositions.
Mr. Costello received his B.A. summa cum laude from the University of Pennsylvania.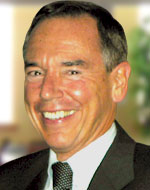 Martin David
Senior Consultant
Orange County, California
Detroit, Michigan
Martin David is a multicultural executive with 30 years of repeated successes in Senior Management functions in diverse industries throughout the U.S., Europe and Asia. He is an innovative and energetic leader, a skilled communicator/team builder, and an adept negotiator recognized for his broad strengths in mergers & acquisitions, diligence, turnarounds, crisis situations, performance improvement and interim management. He has the proven ability to analyze businesses, operations, markets and then to introduce strategic and tactical solutions that improve competitive performance while increasing revenues, profits, and shareholder value. He has led companies and groups up to $1 billion in revenue and has directly managed organizations with up to 20 foreign subsidiaries. He has initiated, negotiated and implemented acquisitions in 15 countries. He provides the unique leadership skills and out of the box thinking needed in today's complicated interwoven world to quickly create effective, profitable and sustainable solutions.
His experience encompasses Business Services, Transportation/Logistics/Distribution. Luxury Brand management plus associated global licensing & retail, Manufacturing (single plant, multi-plant and global), Power generation/distribution, Hospitality, OEM & Consumer manufacturing/sales/distribution, Military contracting, Mass Transits, Engineering (mechanical, heavy electrical, chemical), Power sources (UPS/ Battery / Solar), Construction (bridges, gold mines, power stations, refineries).
At Prudential Financial, Martin, as President of International for the Real Estate and Relocation subsidiary, created their international presence through 8 acquisitions and took net fees for international from $6 million to $60 million. As SVP International for the power sources/battery division of the Alcatel Alstom Group he took international revenues from $35 million to $525 million principally by creating a world-wide network of 15 subsidiaries. He was then asked to take over a hemorrhaging 2000 person engineering subsidiary that had lost over $500 million. As Chairman/CEO he sanitized the company in less than 2 years. Alcatel Alstom then asked Martin to take the position of Chairman/CEO for the Greater China operations of Alstom and he directly managed revenues of $800 million and some 5000 employees. At The Credit Lyonnais Bank Group, he worked with a subsidiary specializing in private equity investment in distressed companies and their resale. During this time he led a Paris Fashion House, was SVP International for a major European trucking company and managed a small wine chateau in the Medoc.
Martin has lived in Belgium, Italy, UK, France, Thailand and China. Professional memberships include the Forum for Corporate Directors, the Orange County Venture Group, ACG, British-American Business Council, French-American Chamber of Commerce and the World Affairs Council.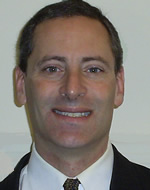 Peter Davidson
Senior Consultant
Peter Davidson has more than twelve years of experience in corporate finance, venture capital, Big 5 consulting and investment banking. He has spent the last six years consulting to companies in Southern California, advising on financial planning, developing business plans, analyzing investment and expansion opportunities, and helping companies restructure their finances and attract capital. Mr. Davidson has also worked as an adjunct associate to investment banking and strategy planning firms, where he has assisted in valuations, strategic planning, budgeting, preparing information memorandums, and restructuring.
Industry experience includes the entertainment industry (a video distributor, independent film producer, financing film development, a computer games company, and an internet and calendar publishing company); technology and biotech (a company developing genome recognition software and a company developing specialized software for the insurance industry); manufacturing (amplifiers, light electronics, and computer manufacture); financial and professional services (equipment leasing, a medical call center, and restructuring a human resources company); telecommunications (a wireless broadband telephone and internet company); and healthcare ( oncology and radiation therapy) and has written business plans for startups, venture capital and private equity firms. He has been a featured speaker about business planning, preparing business plans, and raising venture capital for the Film Industry Network and the California Space Authority. In addition, he has served as an interim CFO and chief strategy consultant for a medium-sized oncology and medical imaging practice. He has served both publicly and privately held companies.
Mr. Davidson spent six years working in the former Soviet Union, where he worked for two big 5 accounting firms (Deloitte & Touche and Ernst & Young) and two venture capital funds (the Defense Enterprise Fund and Renova/Access Industries). His duties have included leading capital budgeting exercises for large industrial concerns; preparing business plans for entrepreneurs in Europe and the United States; performing business valuations in the United States and Russia; working as a consultant and investment officer for two U.S. government-backed venture capital funds in the former Soviet Union; performing financial due diligence, leading feasibility studies, market research, and serving as the controller for an investment fund in Moscow, Russia.
Mr. Davidson received a BA in Russian Studies from the University of Arizona and an MBA in finance and international management from the Simon Business School of the University of Rochester. He is fluent in Russian and proficient in Japanese.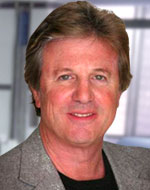 Dennis Duitch
Senior Consultant
Los Angeles, California
Dennis Duitch is an experienced business, financial & tax advisor and executive. As a CPA, Business Manager, Negotiator and Mediator for over thirty years, Dennis has served as a strategist and implementer for companies and their principals in diverse industries including technology, manufacturing, distribution, entertainment, legal services and consumer marketing.
Dennis founded Duitch, Franklin & Company CPA's, which was acquired in 1998 by a public company after achieving status among the largest of independent professional accounting / management / business consulting firms in California. During his non-compete period, Dennis served as President for Smart Inventions, Inc. marketing consumer products internationally through direct response television, internet and mass merchandiser distribution. His background includes strategic planning and guidance services to film, television and music industries, for entertainers, athletes, developers, producers, financiers and executives.
Dennis holds an M.B.A. from Northwestern University, has served as Vice Chairman for Accountants Global Network, has published articles and instructed on behalf of companies, professional associations, foundations and universities, on matters as diverse as strategic planning, time & money management, financial forecasting, executive infrastructure & compensation, offshore entities taxation, family business succession planning, and "Demystifying the Business World."
Philip Fier
Senior Consultant
Los Angeles, California
Philip Fier has a strong credit background combined with proven ability managing middle market, privately held companies in crisis and in bankruptcy. He has experience as a divisional CFO at three multinational public companies. He brings the skills and abilities to advise and manage underperforming companies across all industries in their efforts to access capital, strengthen their balance sheets and rationalize operations.
At Sony Pictures Entertainment, as Senior Vice President of Business Development Mr. Fier saved $4 million annually through improvements in purchasing, distribution and tax strategies. At 20th Century Fox as VP of the International Theatrical Division, Mr. Fier saved $2 million annually with his cost initiatives, process improvements and improved collection of receivables. At both companies, Mr. Fier supervised the implementation of a variety of management reporting, product tracking and accounting systems and supervised large scale organizational restructurings. Mr. Fier also acted as CFO/COO for Credit Lyonnais at Epic Productions where he negotiated and settled $100 million in lawsuits, supervised the collection of $200 million in disputed receivables and established a completely new management organization. His work with the investment bank and lawyers contributed to an extremely successful sale of the company for $225 million. At Credit Lyonnais, Mr. Fier worked out over $1 billion in non-performing loans, including several cases of massive fraud, and structured senior financing for acquisitions and other leveraged transactions for a variety of industries.
Mr. Fier earned his master's degree in International Finance and Economics at Columbia University. He also holds a bachelor's degree in history from Middlebury College.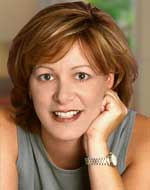 Lisa Crane Greer
Senior Consultant
Los Angeles, California
Lisa Crane Greer is an executive management expert with deep experience in the Entertainment, Media and eCommerce worlds. She brings to Ironwood acumen for management, marketing and public speaking.
Lisa was president and CEO of Soundbreak, an innovative alternative music experience featuring live webcasts with digital jocks interacting with users online. Prior to joining Soundbreak, Lisa was Vice President of NBC Interactive and General Manager of NBC.com, the network's flagship entertainment website. While at NBC, she developed and executed highly successful strategies for e-commerce, promotions, content and program development. Lisa was also responsible for the company's broadband portal, for NBC Interactive's West Coast operations and creative teams and served as liaison for NBC's strategic investment partners, including net2phone, iVillage, Talk City, Launch (now part of Yahoo!), Intervu (now Akamai) and others. She also oversaw online and interactive programs and services for NBC's Entertainment division and helped steer the overall strategy for convergence of traditional and new media. Lisa left NBC when the interactive division was sold to become NBCi, a transaction that she participated in directly.
Prior to NBC, Lisa served as Vice President of Universal Studios Online where she ran UniversalStudios.com, the company's aggregate web presence encompassing its music, video, theatrical, television and theme park units, as well as Spencer Gifts. At Universal, she created the studios' first profitable web site, 'Horror Online'. In addition, she launched Universal's first online store, chat business, and online memorabilia auction. Her previous roles at Universal included Vice President of Marketing for New Media, Vice President of Specialty Licensing for Consumer Products and Director of Animation Art.
Lisa holds an MBA from Pepperdine University and a bachelor's degree from UCLA. Lisa currently sits on the board of advisors of Muse.net , On2.com , OKTV, and Pulse Entertainment . She also has been an active member of the working committee of the Los Angeles Digital Coast Roundtable, is a board member of the LA District Attorney's Crime Prevention Foundation and Blue Ribbon Committee and the City of Hope's IT group.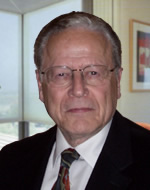 Michael Gilbert
Senior Consultant
Los Angeles, California
Michael Gilbert has more than thirty years experience building and managing companies in several business sectors including real estate, investment banking, entertainment and today's digital technologies. He was the asset manager of two national REITs, in charge of a 6 million sq.ft. portfolio of office and industrial buildings, which he turned from deficit to positive cash flow in less than two years, resulting in the successful sale of both companies. He has developed retail and office properties across the country and was consulting developer at Sony Pictures Plaza, an acclaimed, $140 million office and entertainment complex at the eastern perimeter of the Sony Studio in Culver City, California.
Mr. Gilbert [Michael] helped found and build Gordon Capital, a pioneering Canadian institutional brokerage, arranged the acquisition and sale of businesses ranging from construction companies to retail chains, and provided strategic consulting services to private investment companies and high net worth families. Along the way he built and managed start-ups, small companies and corporate divisions and was actively involved in entertainment industry financing and production as a senior executive at the Filmcorp Group and The Indieprod Company.
A graduate of Concordia University (in Montreal), Mr. Gilbert concluded his education with an MBA at Harvard. In 2004 he was appointed a Senior Fellow at the Annenberg Center for the Digital Future. Located at the University of Southern California, the Center is a research and policy think tank which surveys and studies digital, Internet and media issues. Managing a prestigious consortium of international institutes in more than 25 countries, the Center is sponsored by a blue chip roster of technology and media companies.
This University posting has provided Michael with extensive experience in the commercial and social impact of leading edge technologies, on which he is a widely-quoted authority, most recently on MSNBC and FOX Business. A frequent op-ed contributor, he is the author of The Disposable Male: Sex, Love, and Money—Your World through Darwin's Eyes (Hunter Press, 2007), an award-winning book exploring the natural forces that continue to drive our sophisticated, digitized world.
David M. Griffith, Esq.
Senior Consultant
Los Angeles, California
Mr. Griffith brings twenty-five years of specialized legal experience in counseling the real estate investment and syndication industry in the areas of real estate finance, acquisitions and dispositions, land use, development, leasing, 1031 exchanges, litigation and securities law related issues. Since 1994 he has also represented several national securities exchange listed public companies as their general counsel.
Mr. Griffith started his practice in 1980 with Higgs, Fletcher & Mack, the third largest law firm in San Diego, California as a real estate and business associate. At Resch, Polster, Alpert & Berger he handled major national real estate syndication firms; Angeles/Quinoco Corporation, De Anza Corporation, and National Partnership Investments Corp. (NAPICO), three of the largest public real estate companies in the United States. He worked directly with major investment banking firms and underwriters' counsel to coordinate over one dozen public and approximately 50 private placement LLC and REIT offerings.
Mr. Griffith was also counsel to Cal Coast Homes, LLC, Palos Verdes, California where he handled transactional and litigation work for a major homebuilder and shopping center developer. Transactions included Southwind Village, San Pedro, California and Gardena Marketplace, Gardena, California. He concluded major leasing or sale transactions with Albertson's, Blockbuster Video, Lucky/Sav-On, Burger King and other national retail chain tenants. Mr. Griffith also handled Cal Coast's transactional land use work. The latter included numerous appearances before city councils and planning commissions for entitlements for subdivision maps and conditional use permits for residential and shopping center projects.
From 1994 to the present time Mr. Griffith has been the operator of the Law Office of David M. Griffith where he practices real estate and business law and litigation. As a business attorney he has acted as general counsel for MAI Systems Corporation, Saba Petroleum Company, and one Bridge Technology, Inc., handling their 1933 and 1934 Act securities work.
Mr. Griffith was educated at the College of William and Mary, Williamsburg, Virginia (J.D., 1980) where he was a Member of the William and Mary Law Review and the recipient of two AmJur prizes for scholastic achievement. He received his undergraduate education from Duke University, Durham, North Carolina (B.A., 1974), cum laude where he was on the Dean's List and Class Honor Roll for academic performance. He is a Member of the State Bar of California and the Los Angeles County Bar Association.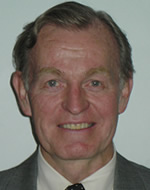 Doug Hedlund
Senior Consultant
Los Angeles, California
Doug Hedlund's entire career has been devoted to working with client companies—many of whose growth seems "stuck"--to help them get off the dime and start moving forward again profitably. Helping a client make a big, profitable "splash" in the marketplace is what he enjoys doing more than anything else in business.
Doug typically starts by taking a fresh-eyed look at the past product/market trends, the sales and marketing approach, and some alternative strategies for testing. Next, he takes the test-winning sales and marketing strategy, and flows it through a 30-to-40-page business plan. This includes a product/market audit, and 3-year projections of sales, expenses, capital investments, income, cash flow, and balance sheets—all fully illustrated with charts and graphs. He also "calendars" who does what, and when, for how much money, and for what explicitly-defined result.
Finally, Doug helps clients implement their approved plans. He believes that gross profit margin and break-even cash flow are the most critical numbers to watch while building up or turning around any business. Doug considers these results even more important than sales, although "top-line" revenue growth is his primary functional area of business expertise.
Client experience runs the gamut from multi-billion-dollar blue-chip companies to garage start-ups for both BtoB and BtoC marketers. Among them are Avon, Vector Aeromotive, SkateRanger.com, Gallo Wine, Shell Oil, dvdAutomat.com, Kraft/General Foods, Calgon Bath Products, Six Flags, Encyclopaedia Britannica, Adray's Stores, Ralston Purina Cereals, BP Amoco, Bristol-Myers Squibb, Hughes Markets (now Ralph's), Mongoose Bicycles, Tidelands Oil, CA Exotic Wood, Brookside Savings, VaporKote Metal Treatments, American Quality Beverages, Long Beach Opera, and the Los Angeles Craft & Folk Art Museum.
Doug earned a BA in journalism at the University of Massachusetts, and an MBA in marketing at Columbia University, followed by sales and marketing management training and experience at Ogilvy & Mather, NY. He later founded New-Venture, a new products launch-marketing consultancy based in Los Angeles, where he served as CEO for 15 years. On one interim-management assignment, he served as VP / GM of "Executive Expo" conferences, where he revamped the sales staff, selling strategy, and the advertising program. These turnaround steps resulted in a 110-fold increase in display-booth sales revenue versus the previous year.
Doug is a voracious reader and student of popular culture, history, politics, and practically everything else under the sun. He teaches business strategy development to young entrepreneurs at local-area college extension programs. He is also an avid week-end tennis player, movie buff, lover of jazz and classical music, and enjoys following college and professional football, basketball, and baseball. Doug has one married son who lives in the Bay area.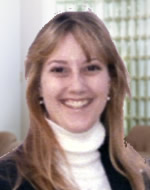 Cynthia L. Hogle
Senior Consultant
Los Angeles, California

Cynthia Hogle brings Extensive experience creating and directing innovative public relations and marketing strategies. She has a strong record of building relationships in politically and culturally diverse environments. Her extensive experience with entertainment/media, non-profit, government, and private business is of great value to Ironwood's public relations capability.
At the Pacific Council On International Policy, Ms. Hogle, as Director of External Affairs, increased media coverage, and guided the development of all print and web communications. For CONACULTA, the Mexican National Council for the Culture and Art, Cynthia developed strategy for literacy campaigns within rural Mexico.
As Special Assistant to the United States Department of State Chief of Protocol, Cynthia drafted speeches for ceremonies and special appearances. Was responsible for honorariums delivered by the President, Vice President, and Secretary of State to foreign Chiefs of State and Heads of Government and represented the Chief of Protocol to Foreign Embassies, Secretariat Staff, and the White House.
At the White House, Cynthia served in the Office of Presidential and Vice Presidential Advance. She directed logistics for media relations and event planning during official and campaign trips and conducted briefings with President, Vice President, and other officials.
At D.A.R.E. AMERICA WORLDWIDE Cynthia was Special Assistant to the President for Public Relations. She managed media interviews for President / Produced Public Service Announcements / Gained media coverage. She produced $2 Million celebrity fundraiser
Cynthia has been involved in development, production and writing for popular television series, books, and feature films including Married With Children, The Parent Company, and Jenny Jones. Cynthia coordinated legal clearance for script, music, and broadcast standards, was liaison between producers, staff, crew, and designers, and contributed to network, studio, and production meetings, casting sessions, editing sessions, and notes sessions.
Ms. Hogle earned her Masters in Public Administration from Harvard University, John F. Kennedy School of Government. She has a Bachelor of Arts from California State University in Northridge. She has also studied at the Universidad Nacional Autonoma de Mexico.
Cynthia is the Chair of the Kennedy School of Government Alumni for Southern California. She is also a member of Los Angeles Rotary; Public Relations Society of America; California Mortgage Association; Harvard Alumni Association; and the City Club of Los Angeles.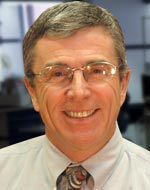 Jim Kelly
Senior Consultant
Orange County, California
Jim Kelly is a results driven executive consultant with twenty-five years of management and operating experience in rapidly changing high-technology corporations. He has had significant experience in managing and supporting start-up manufacturing and distribution operations and in support systems design and implementation. Jim has spent most of his career with emerging development and manufacturing organizations managing significant change brought on by technology advances, regulatory requirements, and changes in ownership or management.
As Chief Financial Officer of Trimedyne, Inc., a publicly held developer and manufacturer of medical lasers and surgical catheters, Jim managed the full scope of financial and administrative functions including Customer Service, Investor Relations, Human Resources and MIS. Jim was Vice President of Finance & Administration for Newport Printing Systems. He was Corporate Controller of Printronix, Inc. a publicly held $135 million manufacturer of computer printers. Jim was Vice President of Finance for United Technologies Communications Co. a manufacturer and distributor of telephone systems and peripheral products.
Jim holds a bachelor's degree in Accounting from the University of Bridgeport. He is a CPA and a member of the Forum for Corporate Directors.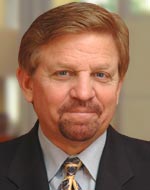 Ken Lipinski
Senior Consultant
Orange County, California
Ken Lipinski is a senior operational and financial executive experienced in growth-oriented, challenging, and turnaround environments using creative skills and experience that contributes significantly to company profits. Ken has developed capabilities in leadership, product implementation, negotiation, national distribution, identifying and developing target markets, financial resource management, due diligence, and financial agreements.
Ken was Chief Financial Officer of Smarthome.com a catalog/Internet distributor of home automation products. He was previously COO of Aviation Distributors, Inc. where his turnaround management skills grew the company in a period of regulatory crisis. Before that Ken was President and CEO of WorldTel Services where he restructured the debt and built up the international business units to affect a successful sale of the customer base. Ken has also held several executive positions in the real estate and development industry, starting with a management position at Arthur Andersen & Co.
Ken holds a bachelors Degree in Business Administration from Notre Dame. He is also a CPA and a member of the Young Presidents Association for over 20 years.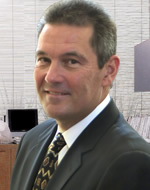 David Luke
Senior Consultant
Orange County, California
David is a senior sales executive with over 25 years of sales experience in small and large corporations. He is experienced in sales management, sales process development and CRM implementation. Much of his career has been dedicated to understanding and measuring the sales effectiveness of large sales teams.
Mr. Luke was the National Sales Manager at Smarthome, a catalog/internet distributor of home automations products. He was previously the founder and President of Integrative Sales Concepts, a Southern California based sales consultancy where he helped many business owners structure their sales departments for growth and profitability.
At technology services company Enterprise Computing Solutions (ECS), David was the COO and VP of Sales where he applied his business development skills to lead the company to a 25% sales growth.
At Hewlett Packard, Mr. Luke led the Manufacturing Industry sales team. David's sales leadership skills helped HP win the Sales and Marketing Magazine's "Best Sales Force" award 2 times in the 1990's.
David hold's a BS in Engineering and a BS in Marketing from Arizona State University and lives in Southern California with his wife and three children.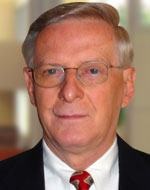 Frank Martin
Affiliated Consultant
President, CPQP
Tampa, Florida
Frank Martin is a multi-lingual manufacturing executive with twenty years of operations experience in a variety of international and domestic facilities. He has significant expertise in developing marketing and operational plans. He has a proven track record for identifying and managing the successful implementation of manufacturing programs designed to achieve marketing and sales objectives. He brings to each assignment a results orientation and an analytical and decisive approach.
He has shown a demonstrated ability in deploying the full range of total quality management techniques and processes including Six Sigma and Lean Manufacturing utilizing techniques such as Kaizen, One Piece Flow, Kanban and Heijunka. He has established Total Quality Management ('TQM') processes, initiated and directed ISO and QS 9000 implementations which resulted in significant quality and delivery improvements as well as three certifications in a single year
Frank has developed global joint venture and acquisition strategies, identified and analyzed target companies and implemented plans designed to position the company as a single source supplier in several markets including automotive components.
Frank started C.P.Q.P. International in 2000. He focuses on Lean Manufacturing and Enterprise wide implementation, Global Sourcing and New Plant start up. The company has offices in USA – Europe – Mexico – South East Asia – India and China.
Prior to starting C.P.Q.P. International, Frank managed domestic and international manufacturing operations for Schlumberger, Siemens, Emerson Electric, Viag and Fortune Brands.
Frank has over 15 years of Lean Manufacturing implementation experience and refinements in industries such as Automotive Components, Appliance Components, Electronics, Off Road Equipment, Gas Dispensers, Office Products, Tools, Electric Motors, and Transformers.
He has transformed supply chains for global positioning utilizing tools such as VSM and PD.
Frank and his teams have managed processes such as stamping, electronic assembly, compounding, wet and powder paint, plastic injection molding – compression molding – extrusion, aluminum die casting –sand casting – extrusion, machining ( CNC – screw – broaching – grinding ), heat treating, wire drawing, manual, automated, robotic assembly, tig, mig, spot, and robotic welding.
He has opened 18 factories world wide for employers and clients. These plant openings have been in the United States, in Canada, in Mexico, in Slovakia, in the Czech Republic, in Korea and in China.
Frank has a BS in Automation Engineering, an MBA in Global Sourcing & Supply Chain Management from Université de Liège, Belgium. He is multilingual and speaks English, French, Spanish, and German.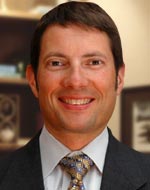 Jim Micali
Senior Consultant
Los Angeles, California
Jim Micali is an expert in restructuring operations, business process engineering and infrastructure & people development. Mr. Micali has successfully led his clients through divestitures, expansions & consolidations and systems conversions.
At Toronto Dominion Bank, Jim led the functional restructuring and training program for both Mortgage and Credit Administrative Service Centers. As interim CEO of Toucan Hats, a $6MM designer, manufacturer and wholesaler of women's fashion hats and apparel accessories, Mr. Micali orchestrated a complete operational and financial turnaround. Mr. Micali's turnaround resulted in a 500% increase in shareholder's equity within 18 months. As interim President & CEO of King Products, a $4M manufacturer and wholesaler, Jim affected a 40% increase in sales and an 80% increase in net income within the first seven months.
Mr. Micali received his M.B.A. Degree from the Anderson School at UCLA, his M.S. Degree in Mechanical Engineering from Stanford University and his B.E. Degree in Mechanical Engineering with minor in Computer Science from Manhattan College.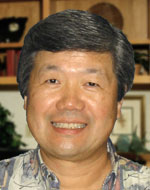 Douglas Murata
Senior Consultant
Honolulu, Hawaii
Douglas K. Murata has served as vice chairman, president, vice president, and principal in more than half a dozen companies and has over 20 years of specialized experience in leading change at troubled organizations, creating new competitive strategies, increasing organizational effectiveness, and improving the quality of performance and results. He is a senior level executive with a proven track record in turnaround and growth management at Hawaii-based top 250 companies.
At the $100 million Honolulu Board of Water Supply he developed a forward-looking strategic direction using state-of-the art scenario planning. He also piloted innovative renewable energy district cooling technology and identified a new market opportunity with $25-50 million of annual revenue and $10-20 million of net annual cash flow.
At Pacific Guardian Life, Doug developed a turnaround strategy that increased net income for a $26 million line of business by 171% and set record profits over a 3-year period for a $26.8 million operating division. He also created a new business model for a branded line of business designed to add $20 - $40 million of annual revenue.
At The Queen' Health Systems, Doug was a task force leader in an organization-wide strategic planning and development initiative. He implemented a corporate restructuring and survival strategy for Queen's $70 million insurance subsidiary involving merging and consolidating multiple organizations to reduce operating costs and launching a new product line generating $40 million of annual revenue.
At Amfac Hawaii, Doug directed human resource activities including collective bargaining negotiations with 5 separate unions and 20 collective bargaining agreements, implementing management training programs, and serving as plan administrator and fiduciary for 17 pension plans with assets valued at $159.5 million and health and welfare plans for 4,600 employees with annual premium costs of $9.5 million.
As a partner for The Rubicon Group, Doug helped develop highly specialized change management and organizational effectiveness strategies, tools, and techniques for use in management consulting.
Doug has a Bachelors Degree in Education and a Masters Degree in Business from the University of Hawaii. He is an examiner for the Hawaii State Award of Excellence (Malcolm Baldrige National Quality Award). He has served as adjunct instructor/lecturer at the Japanese American Institute for Management Science and the University of Hawaii. He also served as Chairman of the Board for a financial institution, a director for the Better Business Bureau, and was on the executive committee for the Hawaii Business Health Council.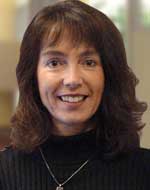 Anne Perlman
Advisory Board Member
San Francisco, California
Anne Perlman brings 24 years of executive management experience in Silicon Valley. Ms. Perlman is currently an advisor to early stage companies.
In 2001-2002, Anne was CEO and president of MessageOne in Austin, TX, leading the company to close a $10 million funding round, gain its first customer contracts, and release its first production software. Ms. Perlman was the first CEO of Moai Technologies, a privately held software company with revenues of $10 million in 2000. Under her leadership, the company completed 4 rounds of private funding and grew to 160 employees. Just prior to joining Moai, Anne had been a strategic management consultant assisting Internet start-ups and other high-tech companies. Before that, she was employed at Tandem Computers as Vice President and General Manager of Multimedia, an internal start-up that achieved its financial goals; Vice President of Marketing; and President of Tandem Source Company, a successful turnaround yielding a $40 million, profitable business. Before joining Tandem, she spent four years at Computer Curriculum Corporation, where she was Director of Marketing.
Anne holds an MBA, a BA in mathematics, and a BA in economics from the University of California. Anne has been recognized as one of the Upside Top 50 Women in Technology in 2001, the InformationWeek Top 10 Women in Technology and the Upside Elite 100 for 2000.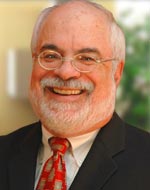 John Ratner
Senior Consultant
Los Angeles, California
John Ratner is an accomplished investment banker and executive with experience in the transportation and logistics industry. John has extensive contacts in the investment, legal and logistics industries.
Most recently John was a key member of the team which sold Jenny Craig to Financial Sponsors. Prior to that John was president of both PHI Distribution Centers and Interstaff Personnel. John was also director of Ford City Bank where he negotiated the purchase and sale of the bank. In his over twenty years at Rentar Industries, John served as President, VP and General Counsel, responsible for Purchases and sales of businesses, lease negotiations, insurance administration and litigations.
John earned his JD from Harvard and his bachelors degree from Northwestern University. He is a member of the Illinois Bar Association and was previously a member of the New York Bar

Johan Reskian
Senior Consultant
London, UK
Johan J. Reskian is an international turnaround management specialist with significant experience in financial and operational restructuring of troubled companies in a broad array of industries. In the last dozen years he has restructured and rebalanced troubled organizations worldwide. Johan specializes in corporate turnaround, loan workouts, M&A and buyout activities, and raising debt and equity for underperforming companies. Playing transaction or operations role, Johan advised debtors, creditors, and private equity funds in out-of-court workouts or in chapter 11.
Johan has over a decade of experience with a unique blend of investment banking, management consulting, and industry. He was involved in over 20 restructuring and buyout situations of distressed companies in the following industries: retail, consumer goods, manufacturing, aerospace and high technology. The scope of his work includes: diagnostic of causes of failure, development and review of reorganization plans, financial restructuring and loan workouts, evaluation of distressed securities and buyout or sale strategies for underperforming assets.
As vice-president of a major distressed investing and turnaround firm, Johan has been involved in several buyout and financing transactions for distressed companies in pre-petition or bankruptcy proceedings. As part of a premier management-consulting firm, Mr. Reskian participated in or led several high profile restructuring engagements, and equity investment evaluation and structuring for the in-house $500 million fund. As an investment banker for a bulge bracket investment bank, Mr. Reskian worked within the M&A and LBO groups and contributed to transactions and projects valued up to $5 billion. Johan played integral role in the restructuring, re-capitalization and closedown of twelve overseas underperforming subsidiaries of a $9 billion manufacturing company. Johan started his career as investment banking financial analyst.
Harvard Business School MBA -Eugene Bequest Scholarship award, Boston, MA
Maters in Management of Industrial Systems, concentration: Finance, Institut National Polytechnique in France Masters in Computer Sciences and Engineering Degree, Ecole Nationale Superieure des Sciences & Technologies, France
Johan is a member of the Turnaround Management Association, American Bankruptcy Institute, and the R3: Business Recovery Professionals Association, UK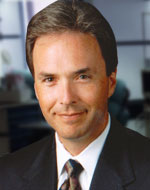 Greg Rocque
Advisory Board Member
Chicago, Illinois
Greg Rocque has lead several successful start-ups in logistics and e-commerce, as well as lead the turnarounds of a retail services company and a co-op association. He founded The National Transportation Exchange, rated by Red Herring as one of the 50 most important private companies (Apr. 2000), and is a frequent speaker at industry events.
Mr. Rocque is the founder and CEO of iView Solutions, LLC, consulting firm specializing in manufacturing, supply chain and logistics. Greg was founder and CEO of the National Transportation Exchange. Prior to NTE, Greg was General Manager and Partner at Havi. At CarCare Enterprises, Greg was President where his turnaround management efforts returned the company to profitability and made possible it's sale to Pennzoil. Greg was also elected president of the ADI Franchise Co-op. Greg restructured the bankrupt co-op and re-energized the co-op members. He developed their new advertising campaign which allowed the co-op to return to successfully dominate in the local market.
Greg is a graduate of Bradley University and is a member of Delta Mu Delta Business Honors Society. He is also a member of The Executive Committee, an international organization of CEOs.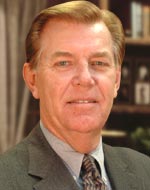 Bill Sharp
Senior Consultant
Orange County, California
Bill Sharp is a senior operational and financial executive with 25 plus years of experience. Bill focuses on operational & financial management, corporate turnarounds, loan workouts, business process reengineering and bankruptcy reorganizations.
As a senior consultant, Bill has also performed numerous projects in the role of interim management as CEO, COO, General Manager or CFO. Acting as interim General Manager, Bill led a team of turnaround consultants that reorganized a medium size food processing company under the protection of Chapter 11 bankruptcy laws and positioned the company for ultimate sale. As interim President, Bill restructured a post production audio/video company returning the company to profitability, developing an on going operating plan and recruiting a senior management team to execute the operating plan going forward.
Previously, Bill has been a Corporate Operational Troubleshooter for International Telephone & Telegraph, a multibillion dollar conglomerate, performing over 10 operational reviews on internal subsidiaries for turnaround and reengineering purposes resulting in hundreds of recommendations and substantial cost savings within the individual companies. Additionally, he has held positions of Chief Operating Officer, Chief Financial Officer and Vice President of Finance for various companies including Avicom International, now Hughes Avicon, Becton Dickinson, Gulf & Western and Amdahl Corporation.
Bill received a B.B.A. in Accounting from St. John's University and completed all course work for an MBA in Finance from New York University.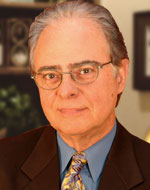 Gene Siciliano
Senior Consultant
Los Angeles, California
Gene Siciliano is a nationally known management consultant and speaker. He is the founder and president of Western Management Associates, a financial management consulting firm.
As principal consultant for the company, he has served as the Chief Financial Officer of a number of publicly traded and privately owned companies, and senior financial officer or outside advisor to many more. Corporate positions have included senior management posts with Computer Sciences Corporation, Epson America, and Superscope, Inc. Outside advisor assignments include privately-owned companies in manufacturing, technology and service industries.
Gene Siciliano is a Certified Management Consultant (CMC) and a CPA. He is on the board of the Exceptional Children's Foundation and the National Speakers Association - So. California chapter. Gene has spoken on business planning and financial management topics for various national business and professional groups.
Gene is the author of the book Finance for Non-Financial Managers (McGraw Hill, 2003) available at barnesandnoble.com for $14.95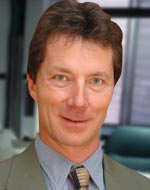 Bill Smith
Partner
Durango, Colorado
Bill Smith is a marketing technologist with 20 years of experience in delivering strategic and operational systems. As a founding partner of Ironwood, Bill helped to create our unique organizational structure. Bill works extensively with early stage companies in the development and launch of advanced technologies and marketing initiatives.
Bill founded E7Systems.com a consulting cooperative providing web based solutions to the sales and marketing problems of Internet startups. E7systems.com creates Web based communities that enhance the customer experience. Bill has provided launch-ready technology for a dozen firms from the industries of finance, commodities, telecom, manufacturing and family services.
As manager of research and development for OptiMark Technologies, bill led the creation of prototypes for a B2B electronic securities exchange. Prototypes were instrumental in raising over $100MM in capital. At Sonant Corporation, bill was a technical lead on speech-recognition and voice response technology. At ChipSoft (now Intuit) - Bill was technical lead on corporate information systems, implementing leading edge client-server technologies to sustain the systems which supported a 400% growth in less than 2 years.
Bill earned his Bachelor of Science in Computer Science, from the University of Maryland at College Park.
Werner von Pein
Senior Consultant
Redding, Connecticut
Werner von Pein is a highly experienced multinational executive having 30 years of successful experience as a hands on General Manager covering a variety of consumer products enterprises in the U.S., Europe, Latin American and South Africa. He is passionate and resourceful in leading turnarounds in a crisis environment as well as identifying new opportunities to enhance business equity. Werner has the proven ability to analytically evaluated complex situations, develop a strategic and practical plan that a team can embrace to improve performance thereby resulting in greater revenue, profits and business value. He has built and managed business and brand portfolios close to $1 billion in revenue with global subsidiary operations on three continents. He is an accomplished leader and motivator with broad perspective and vision assuring unique and attractive solutions.
His experience consists of Consumer Products Brand management, Marketing/Sales (globally) Manufacturing (from 1 to 9 plants globally) Multiple Country Joint Venture Partnership Management, Start Up Company Building (Food), Toys, Leisure Products retailing/licensing, OEM & Supply Chain Management/Transportation/Distribution.
At Nabisco/RJR/Kraft, Werner, as President of International - - - Life Savers, integrated a $500 million division, comprised of 9 locations/5000 employees, into Nabisco International. Subsequently, he was charged with creating/developing a new and global snack food division. As President of Lavazza USA (Italian $1 billion coffee enterprise) he built a profitable operation in six months from one that had never delivered a profit in 10 years. At Hedstrom Corp. ($300 toy/leisure products group) he was brought in as interim CEO to lead the turnaround and post-Chapter 11 building process of the largest business segment.
Werner is multi-lingual and has lived in Germany, Italy, and Belgium. He has served on over four company boards.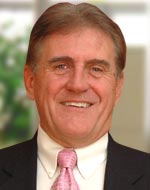 Rich Wadley
Senior Consultant
Long Beach, California
Rich Wadley is a proven CEO with over 25 years of successful General Management and P&L experience with Fortune 500 companies such as Procter & Gamble, Hallmark, and Tambrands, as well as smaller entrepreneurial enterprises. Rich is solidly experienced in mergers and acquisitions, divestitures, equity funding, and business turnarounds. He also has broad experience as a highly active member of Boards of Directors of both public and privately held companies.
Rich was Chairman and CEO of T-Chem Products, a $40 million private label cleaning products company, which he led from the brink of insolvency to solid profitability in 18 months. He sold the company five years later at a price exceeding stakeholder expectations by 25%. Previously, Rich handled the buyout of Alta-Dena Certified Dairy, a $150 million agra-business. As Alta-Dena's President and CEO, he restructured and turned the company around, setting new earnings records.
Rich served as Vice President/General Manager of U.S. operations for Tambrands, a Fortune 500 consumer products company, and as a senior marketing executive at Hallmark. In each assignment he had P&L responsibility for major product categories, creating double digit growth in previously stagnant or declining product lines. As a senior marketing executive at Procter & Gamble, Rich was responsible for the successful introduction of market leading Dawn dish washing liquid, and the revitalization of a wide range of other major brands with annual sales volume in excess of $ 1.5 billion.
Separately, Rich has successfully handled the sale/acquisition and/or strategic development of several other companies in the chemical, retail (smog testing centers), gaming, entertainment software, food and other consumer products industries.
Rich has an undergraduate degree in Business Management from Brigham Young University and an MBA from Northwestern University. He serves on several boards and has been an Adjunct Professor of Marketing in Pepperdine University's MBA program.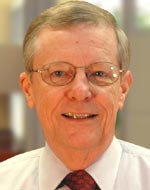 John Wallingford
Senior Consultant
Orange County, California
John Wallingford is a versatile executive and business leader. He brings over 25 years of experience in P&L / General Management and Senior Marketing & Sales leadership roles in highly competitive and rapidly changing businesses from Fortune 500 to entrepreneurial settings. With a marketing perspective and balanced strategic / tactical approach, he has led successful growth initiatives and turnarounds in numerous product and service industries.
In his most recent corporate role as General Manager of a regional operation for Mathews International, he led a comprehensive turnaround to restore profitability, grow sales and establish technical leadership in a highly commoditized marketplace. At Products Research & Chemical, Mr. Wallingford had P&L responsibility for 3 business units where he turned around and streamlined unprofitable operations and improved the distribution business. At Avery Dennison, he led a national marketing & sales organization where he revitalized marketing, product management and sales initiatives. Earlier at Hughes Tool as Division VP Marketing & Sales, he led strategy development and integration of a major acquisition. In 13 years at General Electric, Mr. Wallingford worked primarily in high performance materials, leading innovative business units for profitable growth, commercializing new product technologies, and repositioning flagship products in competitive markets.
Mr. Wallingford is active in the Association for Corporate Growth, TEC (The Executive Committee), and Co-Chair of the 8th Corporate Investment & Strategic Alliance Conference. A member of several associations, he serves in two Board roles. He graduated with MBA - Marketing from the University of California at Los Angeles, and BS Business Administration - Marketing from Northwestern University. In addition, he participated in numerous advanced management programs including General Electric and Avery-Dennison.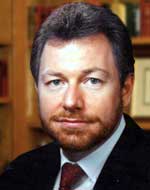 Lloyd Wallis
Senior Consultant
Los Angeles, California
Lloyd Wallis is a proven senior management professional with 25 years of general management experience, including more than 15 years as the President, CEO or Senior Executive of several manufacturing and services businesses. Lloyd has extensive operating company experience with businesses in a wide range of industries including both domestic and international sales and operations. Lloyd's scope of experience and responsibility includes sales & marketing, finance, operations, engineering and human resources.
As CEO of Soff-Cut International, Lloyd led the company's successful transition from founder operated, to investor owned, stable and professionally managed, and the clear industry leader. Prior to Soff-Cut, Lloyd served as President & CEO of Quikset / Associated Concrete Products, leading a turnaround that restored this business to a position of profitability and significant growth. Lloyd was also President of two industrial valve companies, Flowseal and Centerline. In both companies, the focus on quality, teambuilding, and sales growth resulted in increased profits and shareholder value, culminating in their successful sale to Crane.
With initial industry experience in industrial and manufacturing engineering, Lloyd served in roles of increasing breadth and responsibility with Bendix, Emerson Electric, and several divisions of Federal Mogul, including the responsibility for a newly acquired Division based in Southern California.
Lloyd holds a BS in Industrial Technology from Central Missouri State University, with continued graduate studies in Induissouri State University.